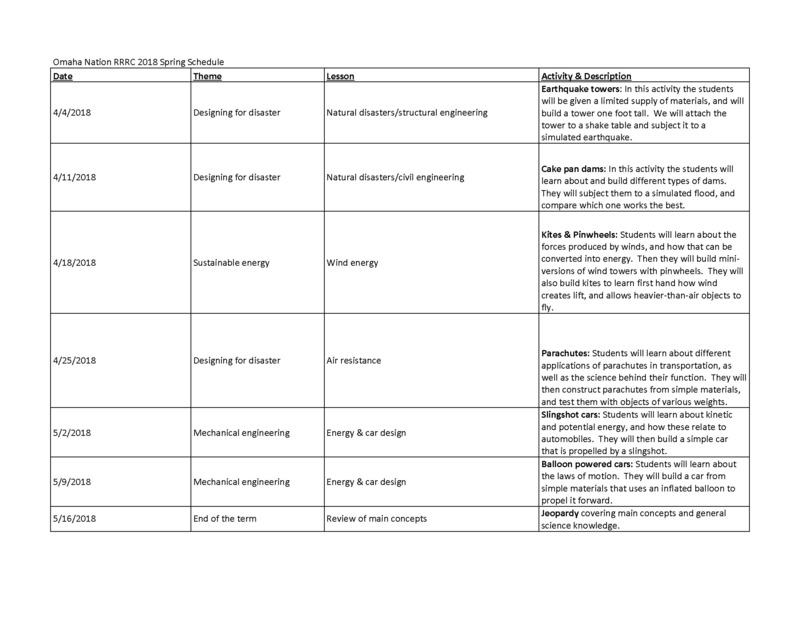 Roads, Rails, and Race Cars(RRRC) is a collaboration between UN-L's Mid-America Transportation Center and myself. We hold the club after school on Wednesday's until 4:45 in Room 141 near the UNPS cafeteria. During the club, students work with STEM staff to solve a building design.
Currently the challenges focus on surviving natural disasters like earthquakes. The students have been building towers out of different materials and testing how their design holds up on a shake table. Closer to the end of the year the students will work with wind generating designs.
The program is open to all 4-8th graders, though high school students can feel free to stop in and work with a younger student if they choose.