Chiefs Back on Winning Track!
Our mighty Chiefs took on the Flandreau Indians on 9-23-23 in Flandreau, SD. The game was moved to Saturday due to a lack of available refs. They could have called Peck, Renfro, and Fehringer. They would have done it for half price - plus they could have road tripped in the Food Truck!… Anyway, the boyz came home with another win - boosting our record to 3-1 for the season. Coach Hudnall was not present due to the fact that the game got moved to Saturday and he was the best man in a wedding - so assistant coach Sjuts stepped up to help bring home the dub. That just represents the 'next man up' mentality that coach Hudnall has instilled in our program.
Unfortunately, the Chiefs were only able to play the first half of the game due to poor weather conditions. Even though our boys were not ready to quit, the naughty refs enforced the lightning rule and the teams were sent to the locker rooms - But because the damage was already done and the lead insurmountable, the Flandreau coach said 'no mas' (just like Roberto Duran in the second fight vs Sugar Ray Leonard) and the game was conceded at the half. In the first quarter the Chiefs were thriving with a 16 point lead. In the second quarter the Chiefs scored a magnificent 22 points. Final Score: 16+22 to zero.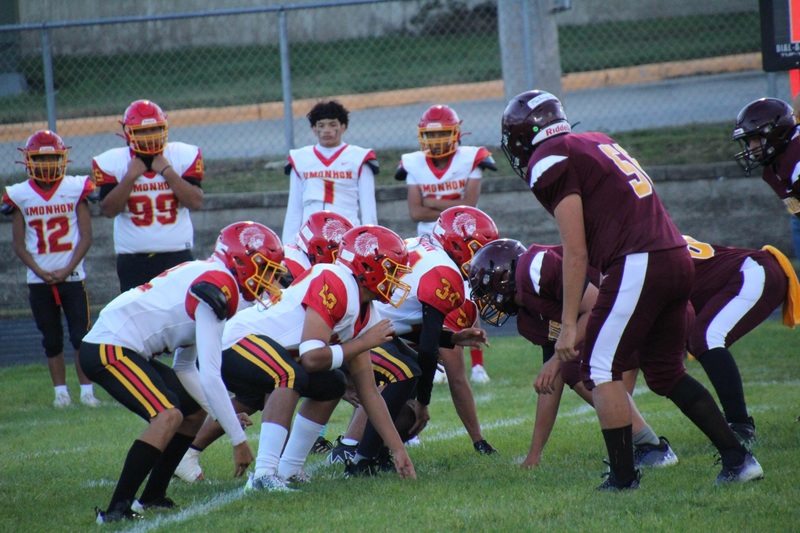 | | | | |
| --- | --- | --- | --- |
| SBQ | Q1 | Q2 | Total |
| Chiefs | 16 | 22 | 38 |
| Indians | 0 | 0 | 0 |
*Stats
Rylon 'the icon' Grant: 60 rushing yds, 2 rushing TD's/ 125 passing yds, 3 passing TD's
Jonny 'the stalka' Walker: 70 receiving yds, 3 receiving TD's
Tayven 'Vlone' Wolfe: 90 rushing yds, 2 conversions
Avander 'the Hamma' Galvin: 50 rushing yds/ 2 conversions
Juju 'Smith-Schuster' Cayou: 1 reception/55 yds
The O-line: Pancakes 12.5, Reach Blocks 26, Down Blocks 16, Cut Blocks 2
Coaches' Corner with Mike:
J-Squad: Were you nervous heading into this game considering the fact that our fearless leader coach Matt was not there?
Coach Mike: We had a great week of practice, so I knew we just needed to execute the game plan that Hudnall set up for us. Coach Tyler and Coach Creighton both have a lot of coaching experience so I was able to lean on them for any in-game adjustments we made as well.
J-Squad: When Matt is absent does he leave you a coaching sub binder complete with rosters, objectives, and a gameplan?
Coach Mike: YES! It's pretty similar to a sub-binder!! The objectives and gameplan were very clear.
J-Squad: Assistant AD coach Bradly Vogt loves a good Rooski…Did we run any Rooski's to get Bad Brad juiced up?
Coach Mike: No Rooski's this week. I wasn't getting the right vibes for it to be called. It's a feel thing.
J-Squad: How would you assess the O-line performance?
Coach Mike: Much improved this week. TZ was able to put a lot of pressure on us up front, we came back this week and worked hard to get things cleaned up.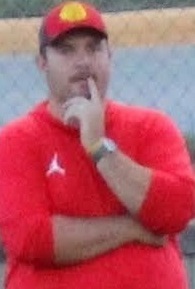 J-Squad: Were you able to handle the pressure of calling plays without da Boss at the game?
Coach Mike: It was all good, Coach Matt gave me a good idea of what plays he wanted to run, so I just went with that. The team executed really well, so even a couple times when we were in a play I didn't like, they were able to make something out of nothing.
J-Squad: Do you feel Hudnall is really best man material?
Coach Mike: He must be because this is the second time in the last year that he's left the team hanging to be a Best Man.
J-Squad: What do you think of garden gnomes?
Coach Mike: Garden Gnomes are like the glue-guy of a team. They maybe aren't the most flashy, but they keep the whole yard together.
The Chiefs will be back in action on Friday 9/29/23 vs the McLaughlin Mustangs. Kickoff is set for 2:00 PM at the Wade Miller Memorial Stadium.
*All stats approximated by Trey Phillbot
**Special thanks to J-Squad contributor Kim Nelson for providing game photos.